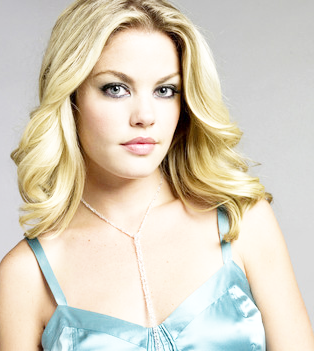 Jessica Buchanan (formerly Santi, Vega, Brennan, Ford & Wentworth) is a fictional character on the ABC daytime soap opera One Life to Live.
Actress History:
Edit
Janelle & Tamara DeMent (09/1985-06/1988; recurring)
Alex & Brittany Smith (06/1988-12/1989; recurring)
Eliza Clark (01/1990-06/1990; recurring recast)
Erin Torpey (06/1990-01/2003)
Bree Williamson (02/2003-01/2012)
Maggie Anderson (1998; temporary recast)
Other Information:
Edit
Born (on-screen) September 23, 1985 [later changed September 23, 1978]
Jessica Eugenia Buchanan (full name)
Tess (alternate personality)
Bess (alternate personality)
Wes (alternate personality)
Family and relationships:
Edit
Sibling(s):
Edit
Martial status:
Edit
Past marriage(s):
Edit
Children:
Edit
Other relatives:
Edit
Victor Lord Sr. (maternal grandfather, deceased)
Eugenia Randolph (maternal grandmother, deceased)
Asa Buchanan (paternal grandfather, deceased)
Olympia Buchanan (paternal grandmother, deceased)
Anthony "Tony" Lord (maternal uncle, deceased)
Meredith Lord (maternal aunt, deceased)
Tina Lord (maternal aunt)
Thomas "Todd" Manning (maternal uncle)
Victor Lord Jr. (maternal uncle)
Beaufort "Bo" Buchanan (paternal uncle)
Benjamin "Ben" Davidson (paternal uncle, deceased)
Clinton James "C.J." Roberts (nephew/maternal cousin)
Sarah Roberts (niece/maternal cousin)
Demerest "Duke" Buchanan (nephew, deceased)
Kevin Buchanan Jr. (nephew, deceased)
Liam McBain (nephew)
Shane Morasco (nephew)
Brian Kendall (maternal cousin, deceased)
Daniel Wolek (maternal cousin)
Starr Manning (maternal cousin)
Danielle "Dani" Manning (maternal cousin)
John "Jack" Manning (maternal cousin)
Samuel "Sam" Manning (maternal cousin)
David Vickers-Buchanan (paternal cousin)
Drew Buchanan (paternal cousin, deceased)
Matthew Buchanan (paternal cousin)
Zane Buchanan (great-nephew)
Hope Manning-Thornhart (maternal first cousin once removed)
Flings and relationships:
Edit
Ad blocker interference detected!
Wikia is a free-to-use site that makes money from advertising. We have a modified experience for viewers using ad blockers

Wikia is not accessible if you've made further modifications. Remove the custom ad blocker rule(s) and the page will load as expected.