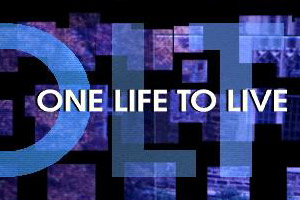 One Life to Live (OLTL) is set in Llanview, Pennsylvania, a fictitious suburb of Philadelphia.
Show Information:
Edit
Debut: July 15, 1968
Ended: January 13, 2012
Creator: Agnes Nixon
Producing Team: Frank Valentini (Executive Producer), Suzanne Flynn, John Tumino, Shelley Honigbaum, Jacqueline Van Belle
Directing Team: Jill Ackles, Mary Ryan, Larry Carpenter, Danielle Faraldo, Bruce S. Cooperman, Tracy Casper Lang, Richard Manfredi, Jill Mitwell, Gary Donatelli, Howie Zeidman, Paul Glass, Teresa Anne Cicala, Alan Needleman
Head Writer: Ron Carlivati
Creative Consultant: Brian Frons
Other Writers: Chris Van Etten, Anna Theresa Cascio, Shelly Altman, Janet Iacobuzio, Frederick Johnson, Gary Tomlin, Elizabeth Page, Jeanne Marie Ford, Aida Croal, Tamiko Brooks, Carolyn Culliton, Michelle Poteet Lisanti, Frances Myers
Casting Director: Julie Ann Madison
Latest activity
Edit
Ad blocker interference detected!
Wikia is a free-to-use site that makes money from advertising. We have a modified experience for viewers using ad blockers

Wikia is not accessible if you've made further modifications. Remove the custom ad blocker rule(s) and the page will load as expected.